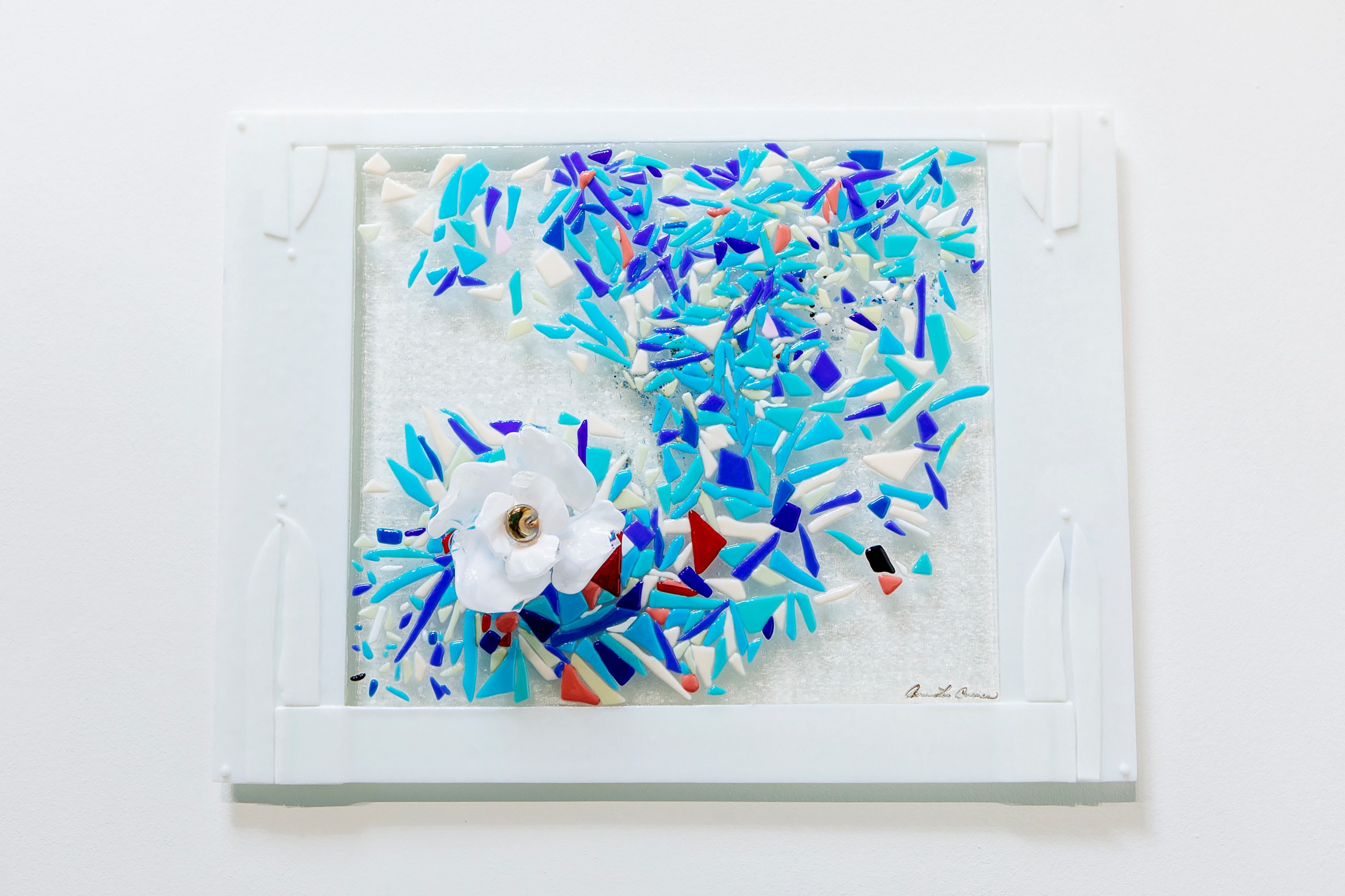 THE CLEARING
Transform your home with our hand-cut fused glass mural, framed with glass detailing to bring light and life to your home.
Born from Anna's attempt to sweep out her head on a particularly windy day, The Clearing is her hand cut fused glass way of sending all the whirlwind from a rough few weeks sailing away so she could focus on the hope and peace that a good clearing can give. You can see her mind being blown about, riding the wind and finding a pattern, and you can feel the simple grace in it too, facing the gust head on. Anyone else caught in the wind?
This one-of-a-kind work of art was created piece by piece with painstaking care by Anna herself, transforming this simple cutting of glass into a multi-layered masterpiece, perfect for bringing life to any wall.
Anna Lou Glass has been featured in DMagazine.com, Chicago's One Of A Kind Show, Kappa Kappa Gamma Tablescapes, "Weekends with Whitney" and Arizona Foothills magazine. Her work was also featured at the Chicago International Film Festival's Summer Soiree.
Dimensions 18" x 24" x .5"
Color may differ slightly from photos due to unique monitor settings.