An original Anna Lou Glass Mural comes with
You've got two choices: either you tell me about your company, your values, brand, clients, etc. and I create a mural based on what you've told me, OR (in case you're a tad too busy to honor the muse) you simply say "Anna, these are our colors, and dimensions… have fun!"
I've done both. Both work.
I can hear you thinking: "glass might be unique and elevate my brand 'n stuff, but… what if it breaks?". That's why every Anna Lou glass Mural comes with my personal guarantee of the piece arriving WHOLE.

And just so you know… there's a shatter proof coating on the back of your mural, which is what they put on windshields. If something hits it (and unless you're the employer of a bunch of fighting monkeys, why would it?), it won't crack the whole mural.
3. FREE SHIPPING + HANGING
Let's make this real easy for ya! As soon as we've agreed on colors, design and dimensions, I'll take it from there.
Meaning: I'll create the mural, get it "framed" by my acrylic guy (yes, I have an acrylic guy), ship it to you using a certified art mover, plus have them hang it on the wall of your choice in cities where available.
No added charges, 100% hands-off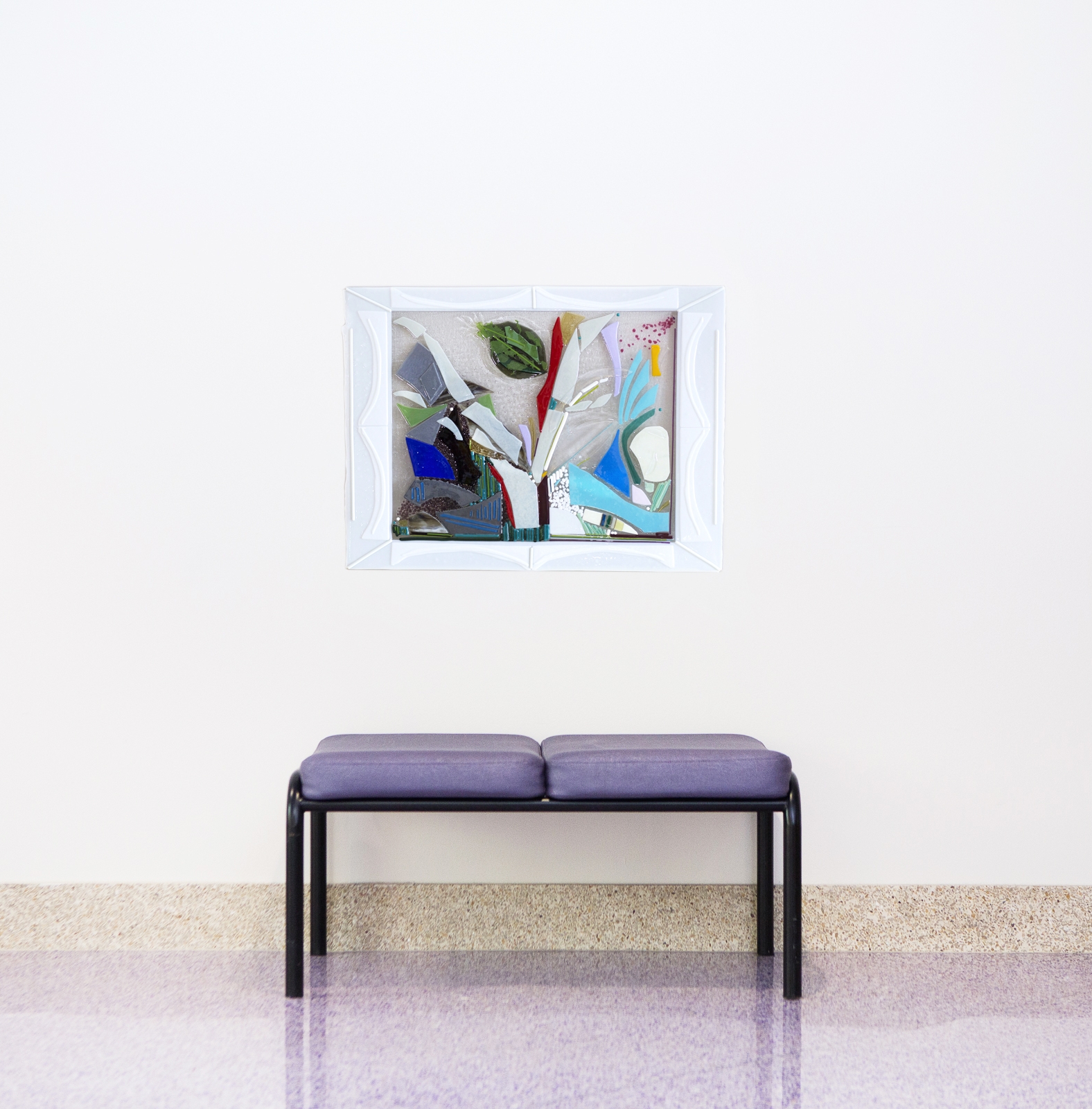 Because you SOOOOO deserve to have a kick-ass lobby…
Request a 20-minute chat with me – learn more about the commission process, discuss a glass mural for your lobby or workspace!
P.S. Glass isn't just great in your lobby or meeting room.
Anna Lou Glass murals are so sturdy, they'd thrive in a park, spa or on the wall of a busy café.